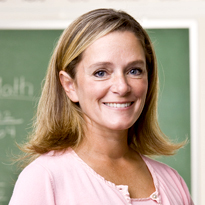 Welcome to our school's website
Welcome to the Elm Hall Primary School website. Elm Hall Primary School is a one-form entry primary school catering for children from 4 – 11 years old where our vision is to strive to provide a warm, accepting culture and climate in which the children can fulfil their full potential.
We aim to create a vibrant learning culture that failitates children growing strong learning attitudes and believe strongly in teaching an enjoyable, creative curriculum that sets high expectations, engages all and facilitates strong academic and social progress. We want children to grapple with new concepts, develop as individuals, work co-operatively and instil a caring attitude that they can carry forward with them for their exciting futures. From the moment children enter the school, we build strong relationships, encourage a growth mind-set perspective and promote all learners to take on challenges, take risks and learn from mistakes. We also believe in working in partnership with parents to achieve the best possible outcomes for all.
The website has been designed to offer an insight into what makes our school a nurturing place to grow and learn. For parents, there is information on the school community, our curriculum and links to helpful websites to support your child's education. However, if you have any queries that are not fully answered on the website, please do not hesitate to phone and ask.
The website is also designed to assist in your decision in deciding whether Elm Hall is the perfect choice for your child. If that is the case, we look forward to arranging an opportunity to meet you and show you around our school.
At Elm Hall, we are very proud of our learning community and the opportunities we provide for each child, and as Head Teacher, I feel enormous pride leading such a dynamic and hardworking school. I look forward to working in partnership with you as we support your children to become the very best they can be.
Michael Wood
Headteacher
Elm Hall Primary School
For all enquiries, in the first instance, please contact the school office by either calling in to the school, phoning 01376 516 025 or by emailing admin@elmhall.essex.sch.uk
Our Chair of Governors is Mrs Jan Marshall who can be contacted via the school, as above
Elm Hall Primary School is proud to be a member of The Attain Academy Partnership, admin@attain.essex.sch.uk